In this opportunity I want you to meet Lynn Lyon to follow up on the market trends for Alternative Fuels. She is the Vice President of Strategic Marketing at Hexagon Lincoln and a true Energy Influencer with a huge background in the natural gas industry and a very big audience in social media.
We discuss about how interesting is being a part of the Hexagon group, a group very acknowledged by their experience with type IV carbon fiber cylinders, and how the main driver of these premium products is the great people behind it.
We go deep on the relevance of CNG in many different applications and the incipient market of Biomethane around Europe and America.
Also, we chat about the importance on Hydrogen in many different markets as a vehicle fuel and how Hexagon dedicates a lot of effort into developing breakthrough applications with an innovative approach.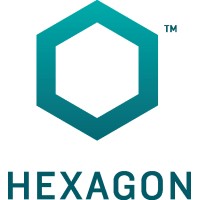 We concluded that the alternative fuels industry is going to look very different of what we are used to see, in the way that there's not going to be a silver bullet solution at all, but instead, the variations and alternatives of particular locations and its inherent advantages will shape the future of fuels for vehicles around the world.
Here's what we discuss in this episode:
How Lynn became familiar with Natural Gas and Alternative Fuels (1:35)
Lynn becoming the VP of Strategic Marketing of Hexagon Lincoln (4:35)
What is the structure of the Hexagon group based on Business Areas and every aspect of the Hexagon Mobile Pipeline (5:46)
What are the market trends for medium and heavy duty for alternative fuels in America and Europe (9:55)
How Hexagon is involved with Biomethane and what is the impact of renewable natural gas (12:40)
What makes Hexagon products so special, that keeps getting selected by so many different OEMs and the growth in the German market for CNG including Audi and Volkswagen partnerships (15:52)
The vehicle hydrogen market in Europe and America (21:12)
What is the current state of Hydrogen mobility in 2019, and how Methane plays a big role in the Hydrogen production value chain. (38:48)
How the interest for Hydrogen among auto manufacturers is growing (41:13)
How the Agility acquisition fits with the entrepreneurial innovative solutions at Hexagon and the collaboration for almost every alternative fuel around (44:00)
Why the natural gas vehicles is going to stay relevant and diversified in the upcoming years in so many places around the world (46:22)
About the flare gas opportunity as an alternative fuels, and how compressed natural gas becomes more and more an option accompanying LNG instead of being replaced by it (49:48)
Resources